Life on the farm can change daily, here are some updates: 
> Stops Closed for Fall Farm Tour 2023: Three Bags Wool, Spring House Farm, and Old Apple Valley Farms
> NEW! Limited Bus Service Announced for Fall Farm Tour.

Details Here
Welcome to the Loudoun Farm Tour: October 21-22
Enjoy over 40 local farm stops full of delicious produce, cute animals, farm demonstrations, and fun & educational programs. Use the interactive map below to learn more about the stops this year and plan your route. And while you're out on the farm, look for the check-in code for your chance to win a Western Loudoun VIP Getaway package!
This year, we are excited to introduce the "Hop On, Hop Off" – Take the Bus and Leave the Rest to Us Tour featuring shuttle buses, a unique and hassle-free way to explore the county's vibrant farm culture. This innovative addition is designed to enhance the experience for attendees, making it easier than ever to take in the beautiful sights and flavors of Loudoun County.
Find more details on the shuttle service HERE
Thank You To The Sponsors of Our Western Loudoun VIP Getaway Packages!
Join us for the Loudoun Farm Tour and enter for your chance to win one of two Western Loudoun VIP Getaway Packages, complete with a B&B stay, wine and beer tastings, dinner, and historic garden tours. How do you win a VIP Package at the Loudoun Farm Tour?  It's easy!
1. Just look for the check-in QR code at one of your stops and let us know you're visiting! One guest of the Farm Tour who checks-in will be chosen at random to receive a VIP Getaway.
2. Show off your fun weekend! Share your pictures or videos on social media. Tag Loudoun Farms and use the hashtag #LoudounFarmTour. One guest of the Farm Tour who uses #LoudounFarmTour will be chosen at random to receive a VIP Getaway.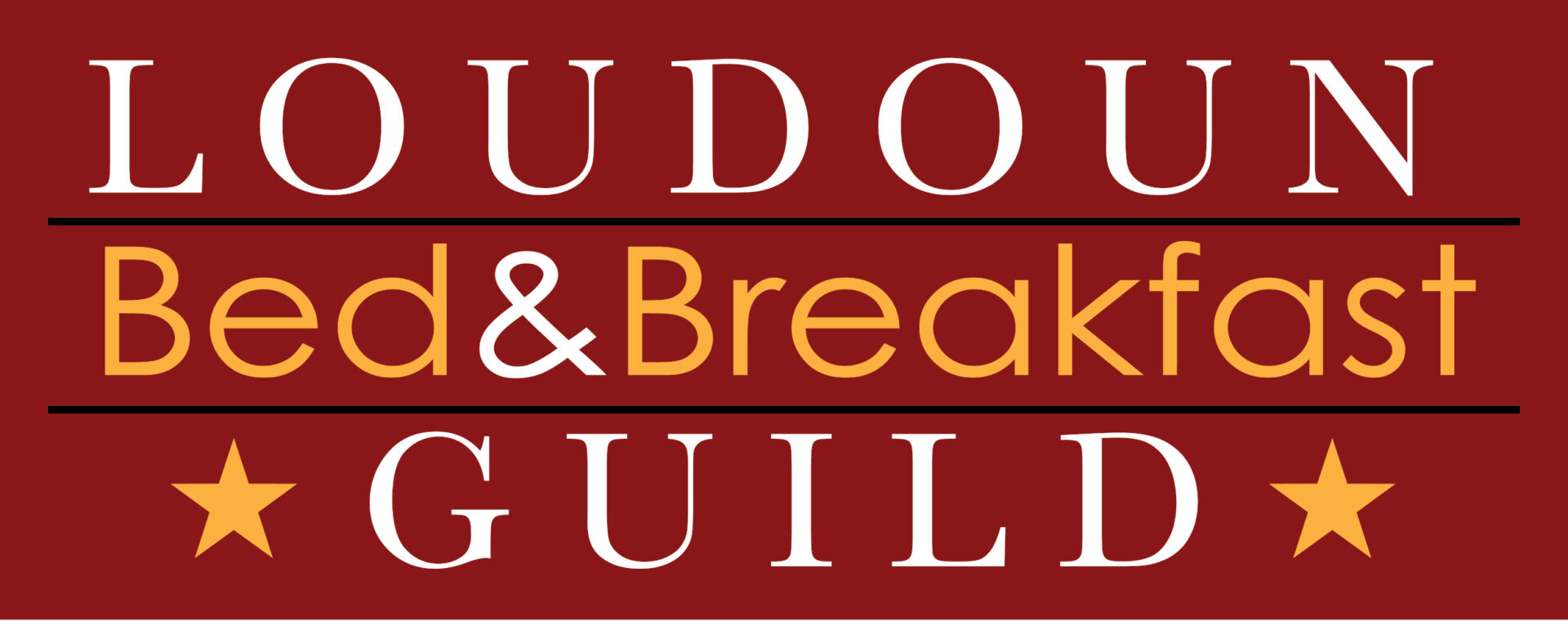 Why are some venues and events separated?
Events separated from the main list may charge an entry fee or have special hours of operation outside of 10 a.m. – 4 p.m. Loudoun is also home to 10 farmers markets, many of which are open Farm Tour weekend. For more information, visit LoudounFarms.org/FarmersMarkets.
Which farms are participating?
Below is a full list of participating farms in this Loudoun Farm Tour. Please use the interactive map above to find directions, descriptions, photos, and videos to help plan your weekend!
Farm Stops
Aurora Apiary
Basking Bee Farm
Blooming Hill Lavender Farm & Gift Shop
Breaux Vineyards
Brookfield Dairy Farm and Ice Cream Company
Butterfly Hill Farm Store
Cannabreeze Hemp
Donkey Meadows
Donner Farms
Double 8 Alpaca & Llama Ranch
Equine Rescue League
Farrah's Farm
Fort Bacon Farm
Gathering Springs Farm
Georges Mill Farm Artisan Cheese
Hogback Mountain Pony Rides
Homestead 1870
Hope Flower Farm and Winery
Kathy Ann's Farm
Long Stone Farm
Northern Virginia Wholesale Growers
Old Apple Valley Farms
Paige's Pit Stop Farm Store
Planetary Farms
Rivenwool Animal Rescue
Snickers Run Garlic Farm
Spring House Farm
The Sassy Ass
Three Bags Wool Farm
Two Twisted Posts Winery
Wheatland Spring Farm + Brewery
Willow Hawk Farm
Zephaniah Winery and Mill Road Farm
Other Farm Stops
Great County Farms
Loudoun Heritage Farm Museum
Loudoun Valley Homegrown Cascades Farmers Market
Loudoun Valley Homegrown Leesburg Farmers Market
Oatlands
Southern States Purcellville
The Hamilton Mercantile
Wegmeyer Farms
Who should go?
This self-guided tour is fun and informative for all ages. Bring your friends and family – we can't wait to see you! All sites will be open, rain or shine.
How much does it cost?
The Loudoun Fall Farm Tour is free to participate in and you don't need tickets! There are fees at some sites for food, drinks and special activities. Check the icons on each location within the map or app for more information.
Where can I find a printed map?
Starting September 25, physical maps can be found at the following locations:
Ashburn Library
Bluemont Community Center
Brambleton Library
Carver Center
Cascades Library
Claude Moore Community Center
Dulles South Multipurpose Center
Gum Springs Library
Heritage Farm Museum
Loudoun County, Public Affairs & Communications
Lucketts Community Center
Middleburg Community Center
Purcellville Library
Rust Library
Sterling Community Center
Sterling Library
Visit Loudoun
Can I take photos?
Yes, and staff at these public events might take photos of you for promotional use. Share your photos on social media, using the hashtag #LoudounFarmTour.
What does "Loudoun, VA Made • Loudoun, VA Grown" mean?
The logo is used by Loudoun growers and producers that agree to source their products from Loudoun County farms. Look for the logo and support those businesses by taking your piece of Loudoun home. In addition to buying the best-quality products, you also support the future of farming in Loudoun.
What is the VIP Giveaway?
An exciting addition to this year's Fall Farm Tour is the opportunity to receive one of two Western Loudoun VIP Giveaway Packages. Each package includes a VIP experience for two (2), including dinner, wine tasting, tours, and a night's stay in Western Loudoun. Listed below are two ways to win the package:
Two Ways For Visitors To Win The VIP Package
Checking-In: Visitors must scan the QR Code at any of the farms they visit during Farm Tour and complete a brief questionnaire in order to check-in. QR codes may be found on yard signs displayed prominently at each farm. Only one (1) check in will be counted per group. One (1) check in participant will be chosen at random at the end of Fall Farm Tour to receive the Loudoun VIP Giveaway Package.
Social Tags: Take photos or videos of your time at any of the farms you visit during Farm Tour and post to Facebook or Instagram using #LoudounFarmTour. One (1) winner will be chosen at random from all posts that are tagged #LoudounFarmTour, so the more you post, the better your chance to win! In order to qualify for this prize, the winner must have also completed the "check-in" option above so that Loudoun Economic Development can alert them of their prize package.
*Note: this is a free event and no purchase is necessary during Fall Farm Tour to win a VIP package. A full list of rules can be found at LoudounFarmTour.com
I can't find a map. Can I download my own?
Ready to get started sooner? Shop the Loudoun Made Loudoun Grown Marketplace, our online platform that connects you to the farms you love.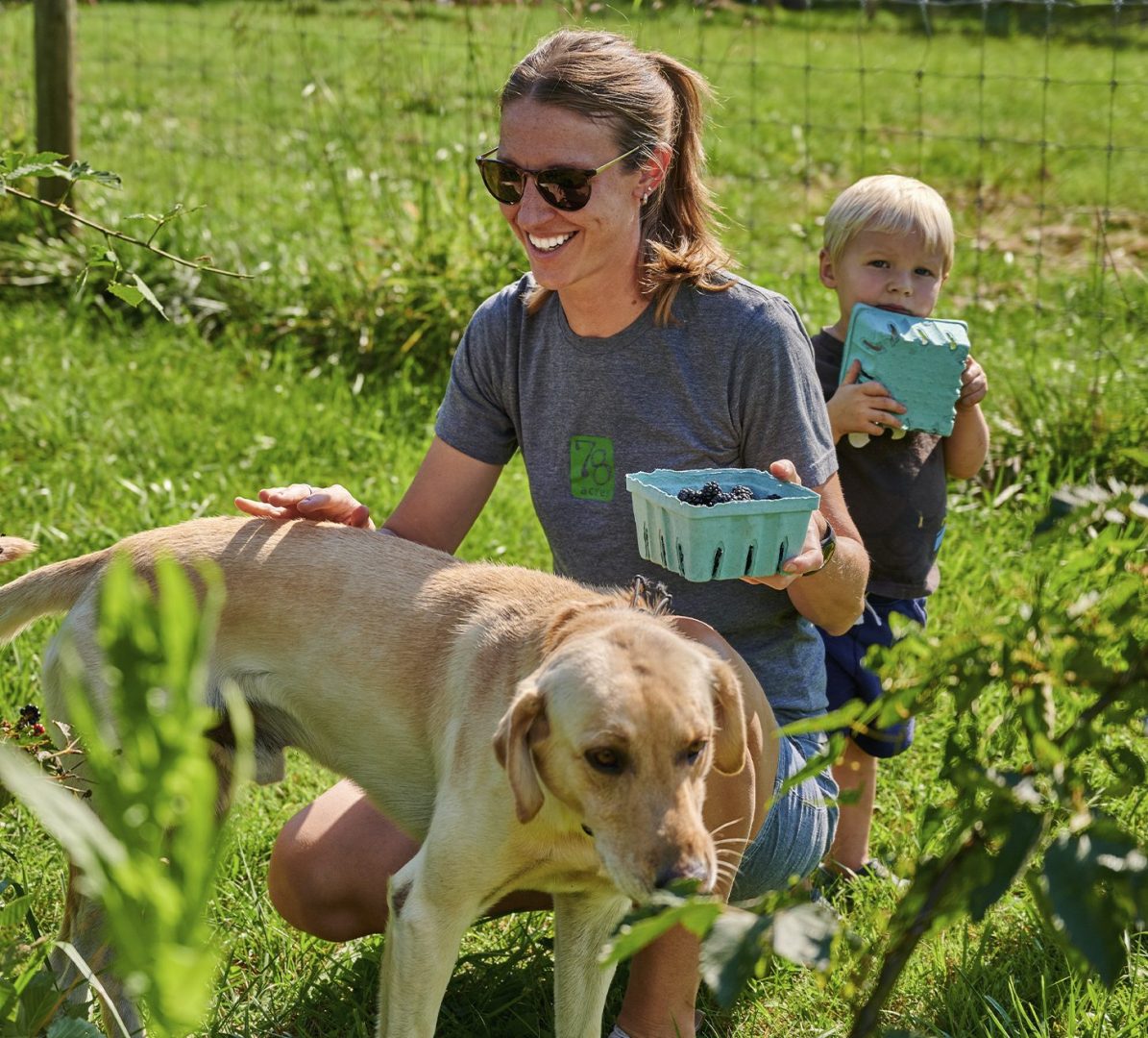 Loudoun Farm Tours are a biannual celebration of farming in Loudoun County, with one each for the planting in spring and the harvest in fall.
During the third weekends of May and October, Loudoun farms are encouraged to open to the public between 10 a.m. and 4 p.m., offering parking, tours of operations, and an educational component that's free and open to the public.
Loudoun Made, Loudoun Grown products, CSAs and memberships are typically available for purchase. Each tour offers a slightly different roster of participating farms, with some farms participating every year, while others cycle through.
Learn More About Loudoun Farm Tours
Sign Up To Learn More
About Loudoun Farm Tours
Meet Rivenwool Farms,
A 2024 Spring Farm Tour Stop
Meet Double 8 Alpacas,
A 2024 Spring Farm Tour Stop
Meet School Hill Garden,
A 2024 Spring Farm Tour Stop
A Unique Tradition in the Nation's Capital Region
Begun in 1993 as the Fall Colors Tour, the tour took a more agricultural angle in the years that followed, and was conducted every harvest season including in a virtual and hybrid capacity during the COVID-19 pandemic.
In 1996, Loudoun Economic Development and the Virginia Cooperative Extension Office added the Spring Farm Tour to kick off the growing season in the Loudoun Valley.
In the years since, the tour has grown in size and scope, regularly drawing visitors from throughout the D.C. region and beyond.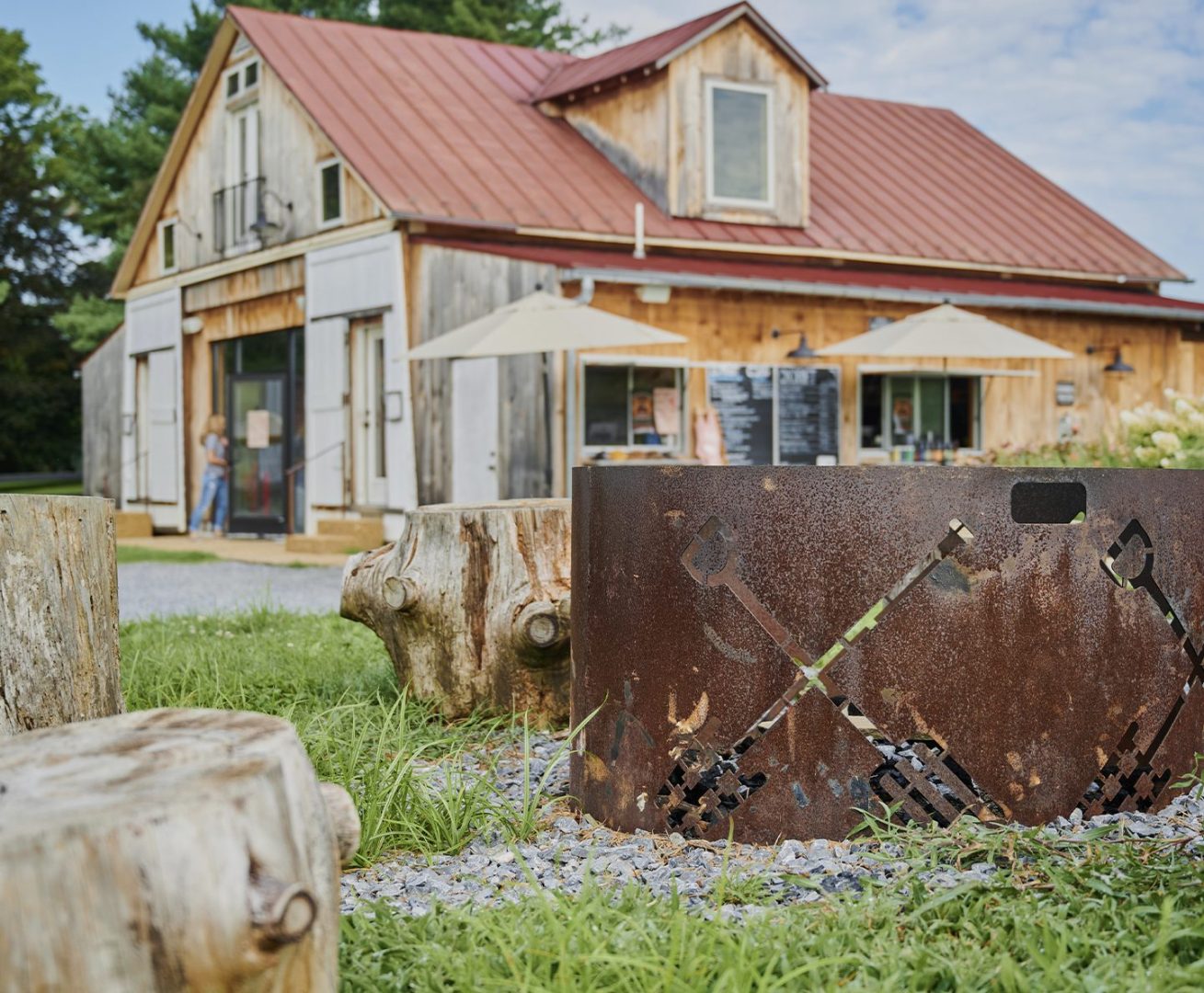 DID YOU KNOW?
Visiting farms has many benefits for children, including a reduction in allergies and a greater willingness to try new foods when they know where they came from.
Loudoun Farm Tours Embrace Innovation
The Loudoun Farm Tours are designed to showcase innovative and sustainable practices happening every day at farms in the county.
Whether those are new product lines, best practices or something unique to the farm, visitors are given a behind-the-scenes look at farm life.
The tour itself has also become more innovative over the years, with the additions of print brochures, digital and social media promotion, media coverage, and a mobile map that encourages visitors to make more stops and have deeper conversations with farmers.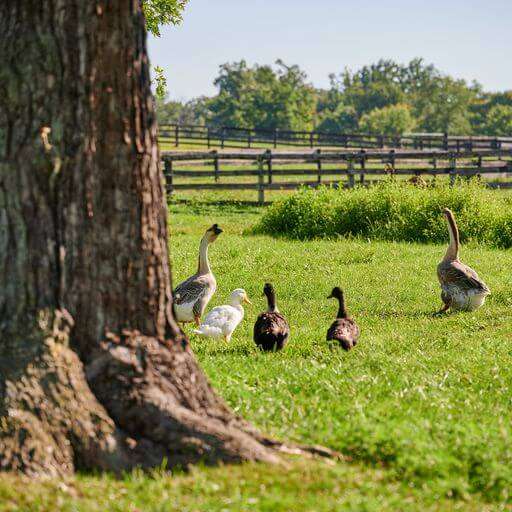 Look for
the logo

when
you shop!