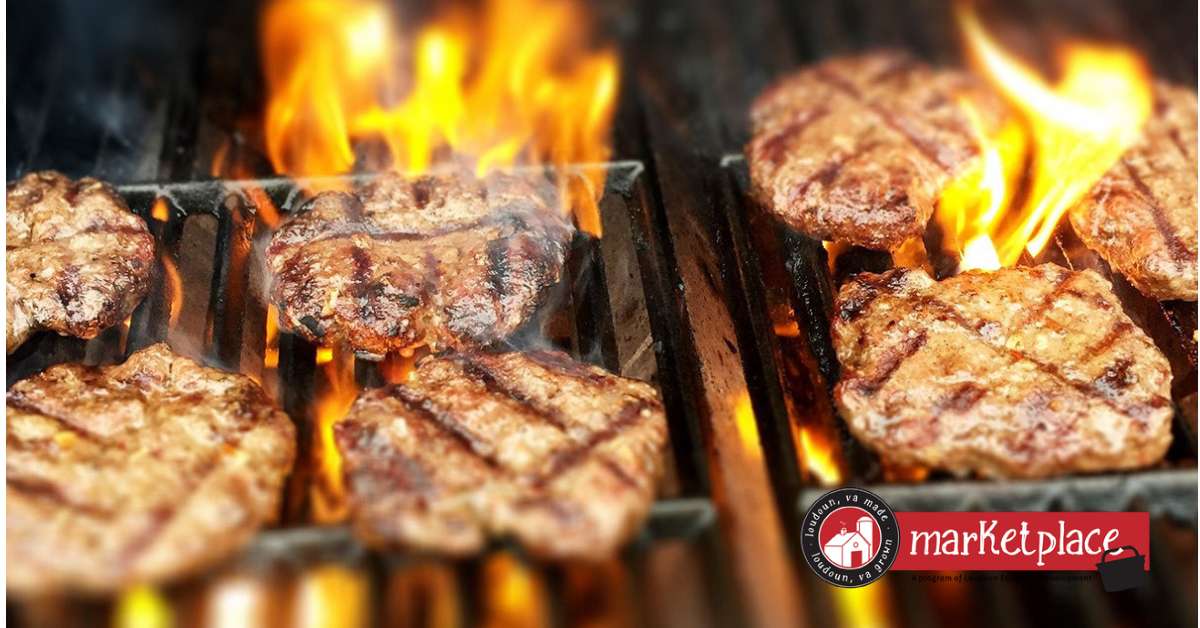 Loudoun Raised Cookout King Burger
Nothing says summer in Northern Virginia like a cookout with a personal touch. Whether you are a grillmaster or more at home on the range, you'll have everyone asking for seconds of the Cookout King Burger!
Course: Main Dish
Prep Time: 30 minutes
Cook Time: 5 minutes
Serves: 1
Ingredients:
Directions:
In a bowl, mix the ground beef with spices, as desired to create burger patties. Black pepper, onion powder, garlic powder are recommended.
Once mixed, form beef into patties and let sit until approximately room temperature.
Grill: preheat the grill to 400 degrees and place patties over the open flame with the lid open. Cook 4 minutes per side, or until done to liking.
Stovetop: Heat pan on high and spread with a thin layer of cooking oil. Cook 4 minutes per side, or until done to liking.
In a separate pan, saute the mushrooms and onions until soft.
Lightly toast rosemary bread and spread Fromage blanc on both sides of the warm slices.
Layer ingredients to your liking. Enjoy!