Everyone loves #LoudounFarmTour, but kids and families find it especially fun! Children are so inquisitive and the farm tour offers much for them to see and do. A full day of farm visits is sure to make your babies sleep very peacefully. Below are some great family friendly stops to check out on May 19 and 20 Spring Farm Tour weekend or click here to see an interactive map with these stops and more.
Start your day at Butterfly Hill Farm store where you can meet and pet-friendly alpacas and other farm animals, and walk through the fragrant butterfly garden. While you are there peruse the soft beautiful alpaca fiber products that are made by local artisans in the farm store.
At 1:00 p.m. on both Saturday and Sunday farmers from Temple Hall Farm Regional Park will give guided farm tours and teach about all of their heritage breeds and planted crops. If you prefer to find your own way around, free self-guided scavenger hunts are ready for you!
Temple Hall is a working farm that is part of the Northern Virginia Regional Park Authority. In addition to the planned #LoudounFarmTour activities, visitors can walk the park's interpretive hiking trail to learn about the area's native plants and animals and play on the playground.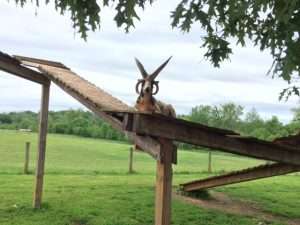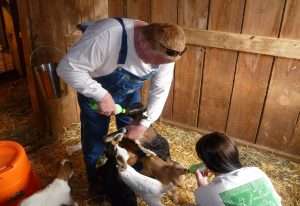 If your little one wants to try riding a pony,  the American Academy of Equestrian Sciences will be offering free pony rides, hayrides and a petting zoo so you can get up close and personal with the farm animals.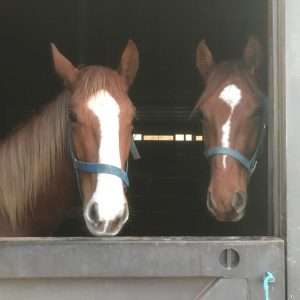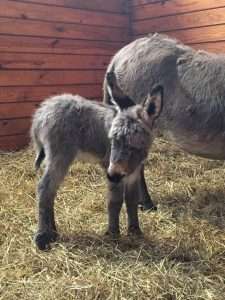 You will be ready for a sweet snack after all of those farm visits. Stop by Wegmeyer Farms at Gilbert's corner to pick some "fresh-as-it-gets" strawberries and create wonderful memories.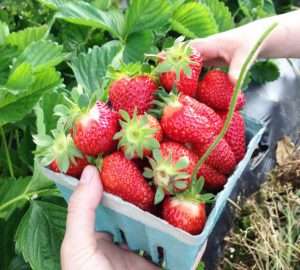 3BW is the acronym for three Bags Wool and they are home to 40 Icelandic sheep, Icelandic chickens, heritage breed chickens, peacocks, guinea fowl, Ancona ducklings, rabbits and a Boer goat. When you visit you can enjoy a stroll along Beaverdam Creek and spend some time with the baby animals. For a nominal fee, you can try lamb sausages and create Icelandic sheep garden crafts.